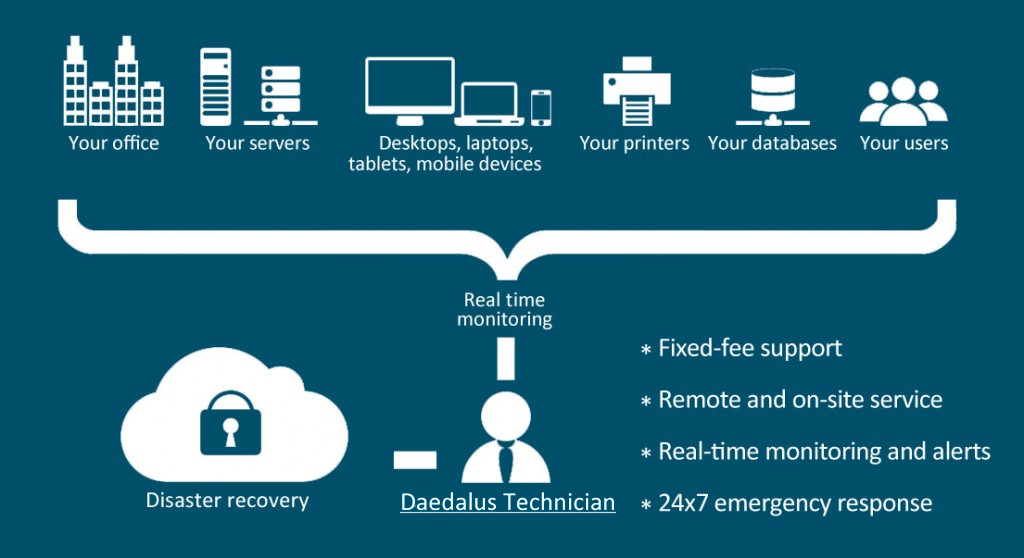 What are Managed IT Services?
When you started your [Trucking Company/Bake Shop/Advertising Company] you probably did not realize that, in addition to being a [Logistics Expert/Chef/Creative Genius], you would have to be a technology expert as well in Firewalls, Web Servers, Switches, CRMs, ERPs, TCP, DHCP (Geeks do love their acronyms…); the list goes on.
Managed IT Services allow you to focus on the products and services that generate revenue for your business instead of setting up and maintaining the technology infrastructure that supports it. A Managed Services Provider (MSP) brings expertise and experience that will allow you to focus more on revenue-generating tasks.
A Managed Services plan with Daedalus ensures your technology is installed and maintained properly so that it enhances your business.